AMERICAN SIGN LANGUAGE AND DEAF CULTURE BLOG
Where Can I Learn ASL for Free? Here Are Your Options
While learning a new language comes with a wide array of benefits, it's also an investment.
Luckily, we live in a tech era. This means that many learning material are readily accessible. Learning new things can be budget-friendly!
If you're wondering, "Where can I learn ASL for free," we have a few tips for you! Read on to see what options you have if you want to learn ASL on your own.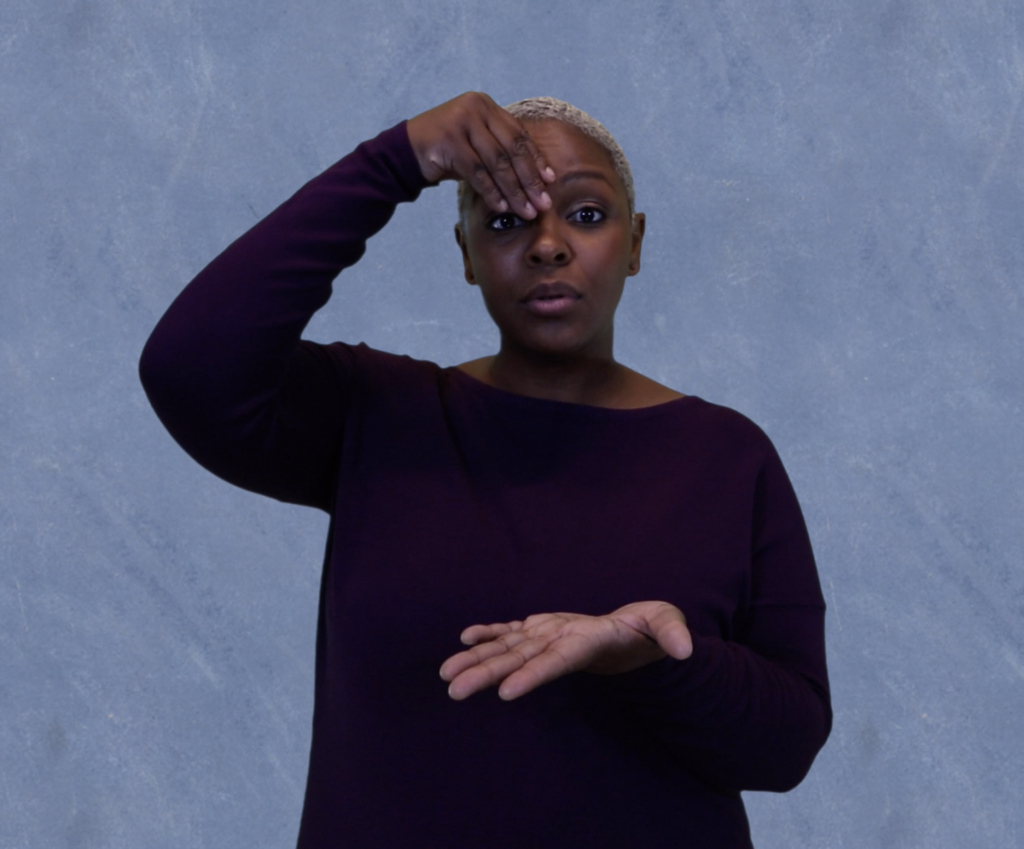 Where Can I Learn ASL For Free? We List Some Options Below!
In case you're on a tight budget, or you're not quite yet sure whether ASL is something that interests you, you can try to use free resources that will help you start learning sign language and have a better idea of ASL as a whole.
However, keep in mind that there are quite a number of sites that purport to teach ASL signs but unfortunately are highly inaccurate. You don't want to learn from these sites!
How do you know which sites are teaching accurate ASL signs? For folks new to ASL, telling the difference between fake, hearing ASL sites and genuine, Deaf ASL sites can be a challenge. Here, we share some resources that have been endorsed by Deaf ASL professors.
Here are some options for learning ASL for free that can help you jumpstart your learning journey.
We've been learning new things on YouTube for over 15 years. In fact, besides Google, YouTube is usually our first stop when we want to check how something works or learn something new. Languages included!
You can find plenty of YouTube videos that include sign language, but be careful. Many videos of sign language are actually not created by Deaf people.
However, we fully recommend checking out Dr. Bill Vicars who is Deaf and his YouTube channel. He created thousands of videos with ASL lessons spanning from beginner to advanced. Bill Vicars has over 350,000 subscribers. This is a good place to learn ASL. 
With Dr. Vicars' YouTube channel, ASL learners can find plenty of free resources that can help them get introduced to the language and make their first steps toward learning it. Plus, its comment section below videos allows other learners to exchange insights, tips, and tricks, and even get better in their language learning quest.
HandSpeak is another great resource ASL learners of all levels can use to start with or improve their ASL language skills. HandSpeak was developed by Jolanta Lapiak, a Deaf Canadian.
You can go to the "Start" tab with information that helps new people get started, or jump to the Learn section and go through their beginner guide.
Once you log in, you'll be able to choose what you want to learn based on the context you'll use ASL the most. Furthermore, the website hosts various tools aimed to improve your sign language knowledge, including reception skills and vocabulary base.
After you choose the level you want to begin with, you can start watching videos of people signing. After each video, you'll have to complete a short quiz that will test your understanding of the language.
ASL University is a resource for both students and teachers. It is a massive dictionary of words along with 30 lessons.
Among the things you can jump start your ASL education are:
First 100 signs
Fingerspelling practice tool
Word-search puzzles
And much more. This site is also run by Dr. Bill Vicars so you can go through the ASL University alongside with Vicars's YouTube ASL channel.
ASL Connect is another good resource for learning ASL for free, from Gallaudet University. This resource offers ASL lessons on a free plan, with the option to continue your ASL education through formal course instruction.
ASL Connect allows learners to watch videos of people signing basic words organized by themes and follow online courses to improve their conversational ASL skills.
Furthermore, learners can track their progress via the platform's dashboard. However, more advanced learners will have to switch to a paid plan.
Disclaimer: At this time, ASL Connect paused its free plan due to lesson restructuring, and they say to expect it back up and running again sometime soon.
5. Instagram: Follow Deaf Content Creators
ASL learners on a budget will be glad to hear that they can also follow some amazing Deaf content creators on Instagram. Some of them are even ASL teachers themselves!
@theaslshop is run by Stephanie Zornoza, a Deaf teacher who always brings a special energy to her short and sweet ASL videos.
@signwithamar is another instagram account where you can learn ASL for free. It is run by Amar Mangat and he is an Canadian, so you'll learn some Canadian sign variations as well!
@loni.friedmann is helmed by Loni Friedmann, a DeafBlind ASL teacher. She also includes Deaf and ASL advocacy in her posts, which will be beneficial to anyone learning ASL.
@aslsignbank is a Deaf-lead research tool for ASL research, led by Dr. Julie Hochgesang, and is full of short videos of various words and signs.
@shaheem is another great Instagram account to follow, with content creator Shaheem Sanchez who is also an actor and choreographer. He has a lot of reels that are both educational and entertaining.
There are many more excellent Deaf content creators on Instagram that aren't mentioned here, but be selective of who you follow and learn from! Content creators who claim to teach ASL without being Deaf themselves or any involvement from Deaf people are participating in cultural appropriation and might share inaccurate information.
Free Options Are Not Always the Best
While free options are good if you're just starting with learning ASL, more advanced learners often find them lacking. They also are highly inaccurate, with some signs being completely incorrect. They can be great to get started, but care should be taken to ensure that you don't develop any bad habits with inaccurate or incorrect signs.
Many apps and websites that offer free plans either ask users to subscribe to a paid version to try out more advanced features. Another problem is in the fact that the learning process is constantly interrupted by ads, which makes the experience more difficult.
To conclude, free options are good for those who're just starting with the learning process. But when you advance your language skills, the free options become too limiting, fraught with inaccuracies, and will not likely help you reach fluency. 
The adage "you get what you pay for" definitely applies here.
More advanced learners should choose paid options to bring their ASL skills to a higher level.
What's the Sign: An Affordable Way To Learn ASL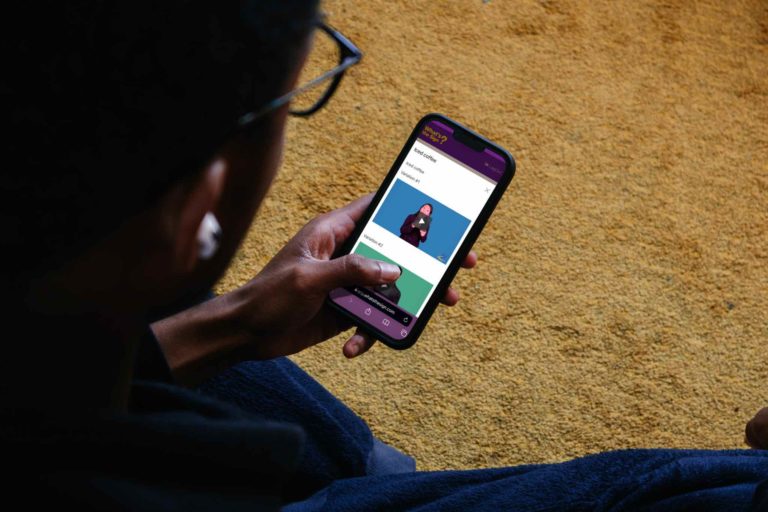 Do you want to learn ASL from Deaf people and Deaf ASL teachers? What's the Sign? is the right choice!
What's the Sign? is an online ASL-English bilingual dictionary web app that will help people learn and improve their ASL skills. No matter where you are, you can easily pull out your phone and find the ASL sign for any English word or concept. Consider it your own personal ASL dictionary!
What's the Sign? is also a great tool to have if you're signed up for an ASL class and you need to quickly look up a sign or review signs for a specific theme (e.g. families, colors, residences, academics)! Or if you know you'll be interacting with a Deaf person at an event, you can review and practice signs before meeting up.
What's more, its affordable pricing plans make What's the Sign? web app accessible to everyone. You can choose a monthly payment plan or a yearly payment plan depending on your budget needs.
With What's the Sign? you won't have to spend a dime to see how it works. Just register and try out our free 3-day trial period today!
Check out more blog posts to learn more about ASL and Deaf Culture: