AMERICAN SIGN LANGUAGE AND DEAF CULTURE BLOG
How To Learn ASL Online and Reach Fluency
Wondering how to learn ASL online? Or any language, for that matter? 
Great decision! 
Learning a new language comes with a wide array of benefits. Studies have shown that learning a new language can help delay Alzheimer's progression for up to five years, improve math skills, and boost creativity and attention spans.
Considering all the benefits learning a new language brings, we decided to guide you on:
How to learn ASL online

How to find the best online sources to learn ASL

How to reach fluency when learning ASL online
How to Get Started Learning ASL Online at Home (or Anywhere!)
Introverts and people with busier schedules who need flexibility can benefit from watching video tutorials on how to learn ASL online. Online learning comes with several benefits, one of which is the ability to adjust the pace of learning according to your needs, as well as being able to re-watch lessons.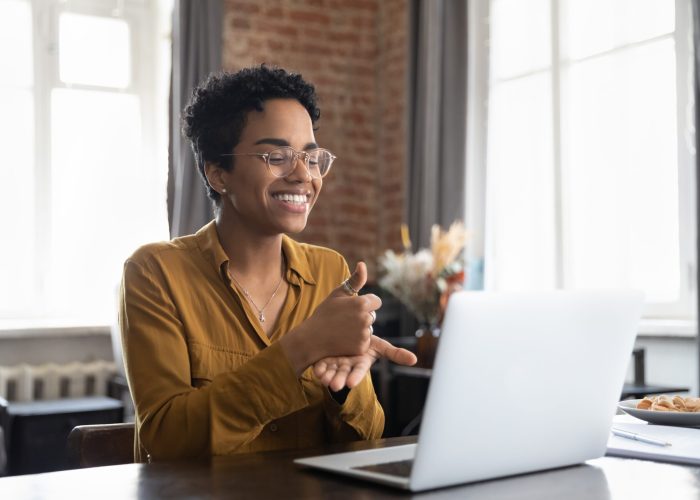 Given that the majority of people have access to the internet today, learning American Sign Language has become much easier and more accessible. By typing the keywords "How to learn ASL online?" we can find a wide variety of resources including video lessons, web resources, and apps that can help us achieve just that.
However, finding reliable and accurate video lessons can prove to be a challenging task, especially for those who are just starting with immersion in the deaf community.
Not all ASL learning videos online are accurate or of high quality
If you're wondering how to learn ASL online and you're considering paying for courses from platforms out there, you should be extra careful about picking the right course provider. 
The most credible sources are those that are created and taught by people who hold certification from the American Sign Language Teachers Association (ASLTA), which sets the standards for ASL teachers in the United States. Some platforms like Udemy and Skillshare don't require course providers or teachers to have accreditation.
Where to find the best ASL videos?
Before choosing an ASL video course, make sure that the person teaching has ASLTA certification and has at least five years of experience using American Sign Language fluently. 
The videos should be clear, easy to view and learn from, and accessible to you. The creators and the actors of the videos should all be part of the Deaf community.
We have a suggestion for you.
What's the Sign?: A fun low-friction option easy to use from anywhere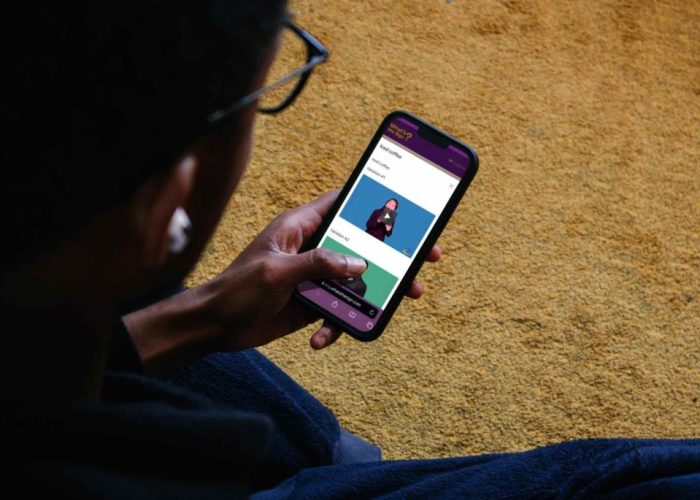 If you want to learn American Sign Language, What's The Sign? might be the right choice for you! 
By using the What's the Sign? platform, you can effortlessly learn ASL online, regardless of your location. Our platform is perfect for both those just starting to learn and for those already learning sign language, as it can supplement your learning regardless of which ASL textbook and curricula you're using. 
What's the Sign? includes videos signed by Deaf people who are fluent in ASL and curated by Deaf ASL linguists and certified ASLTA professors, so you know you are learning from the best. 
What's more, with affordable pricing plans, What's the Sign? makes American Sign Language (ASL) accessible to everyone.
In all, What's the Sign? is a great way how to learn ASL online. There's even a 3-day free trial period for you to try. Start today!
Tips for How to Learn ASL Online
You've figured out how to learn ASL online and you're ready to start learning. But what are some of the best practices to ensure an effective asl online learning experience? Here are some tips!
Start with the most common and everyday words
Learning a new language is always hard. Especially when learning online. That's why you should start from the basics in the beginning, and learn the most common, everyday words. Aim to learn signs that help you form simple sentences you can upgrade over time. You'll see that your learning process will be much smoother and easier if you start slowly.
As you practice sign language by signing sentences, repeating the signs you've learned, and conversing with signers, your vocabulary will compound. Practicing and expanding your vocabulary is something you'll have to work on constantly, as is the case with learning any language. 
An ASL dictionary in your back pocket is a great way to quickly look up common and everyday words and signs.
If you want to start right away, you can go to our Top Signs page and explore the most searched ASL signs!
Practice fingerspelling as much as you can
As many Deaf authors have pointed out, learning to fingerspell the alphabet only takes a couple of hours, but learning to read fingerspelling quickly and accurately takes longer. When you're not actively learning ASL online, take the time to practice fingerspelling.
A fun habit that would help you become better at fingerspelling is to practice spelling the names of any objects near you. Doing a simple activity like this regularly will help you become more fluent in fingerspelling. You could also practice in front of a mirror, to see how you look and whether you're doing it clearly.
As they say: Practice makes perfect. The key to learning sign language is repetition. Practice your fingerspelling as often as you can.
Another tip is to identify your dominant hand (the hand you write with) and practice fingerspelling with your dominant hand. This will prevent you from confusing your signing friends by switching hands in the middle of the conversation. That's definitely an ASL Don't! 
If you're trying to learn ASL online and you don't have any classmates to practice with, you can always try to find online forums and chats dedicated to signers that can help you practice what you've learned so far.
Tell stories using both signs and gestures
Storytelling is a big part of any culture, including Deaf culture. ASL storytelling comes with several benefits for learners such as expanding vocabulary, learning sentence structures, decoding spatial gestures, expanding comprehension of the language, and increasing sign proficiency.
As an ASL learner, you can improve your sign language skills by indulging in storytelling. At first, your stories don't even have to be complex, you can start with describing your day, for instance, and gradually expand on the stories you tell as your knowledge of the language progresses. 
There are several styles of articulation in sign languages, just like is the case with spoken languages. For instance, the style of signing in ASL storytelling for kids may be different from what we'd use with adults. 
Basically, the answer to how to learn ASL online isn't just sitting in front of videos and passively learning. Practice, create stories with signs you've learned, and practice some more!
Already Know Some ASL? Here Are Some Paths to Fluency
If you already know some ASL, but you want to become more fluent, or maybe work with the Deaf community or become an ASL interpreter, here are some suggestions for both online and offline learning opportunities:
Find a deaf buddy to practice with (both video and IRL)
Often the biggest motivation for people to learn ASL is when their family members and friends are part of the Deaf community. Besides being a wonderful way to communicate in a rich and meaningful way, having friends and family members who already know sign language can help you become more proficient.
Just as is the case with spoken language, having the opportunity to use a new language frequently can help you reach fluency. Ask to converse with your friends or family members to improve your knowledge of ASL.
If you're focused only on how to learn ASL online, you can find a practice buddy on the internet. Practice online via video platforms such as Zoom or Skype, either with your friends or by teaming up with people who use sign language and are interested in meeting new people.
Seek out ASL classes in your area
A good way to reach fluency and improve your knowledge of ASL is by enrolling in the ASL courses offered in your area.
Check whether the schools offer some classes for people with some knowledge of the language, and check their accreditation. It's important that teachers have certification from the American Sign Language Teachers Association (ASLTA). 
Even better, for a more authentic experience, you may want to focus on attending ASL classes taught by Deaf ASL teachers. Also, it's possible to find entirely online courses if you prefer to focus on how to learn ASL online.
You can check for those things with a simple Google search, sending an email inquiry, or by paying a visit to the school.
Experience total immersion in the Deaf communities
Immersing yourself in the Deaf communities can help you learn sign language and/or improve your existing skills. In fact, immersion is one of the best and fastest ways to reach fluency – and that goes for any language, not just ASL. What's more, many interpreting programs insist on student involvement in the Deaf communities, as it helps them with boosting fluency and competency in ASL.
As the National Consortium of Interpreter Education Centers (NCIEC) points out, total immersion usually means entering a "no-speaking zone" for a certain period (usually several days or weeks) allowing students to focus on, learn and comprehend specialized sign vocabulary and more complex grammatical structures.
During the immersion experience, students are encouraged to do some volunteer work, socialize with friends and family within the Deaf community, visit guided museum tours in ASL, and so on.
ASL interpreter training programs
Interpreter training programs are a good idea if you want to improve your ASL skills and/or become an ASL interpreter. Usually, to become a certified ASL interpreter you'll need a college degree in ASL-English Interpreting or additional coursework in ASL and interpreting.
Many colleges offer ASL interpreting programs, and the list of accredited programs can be found through The Commission on Collegiate Interpreter Education. Furthermore, you can get an ASL interpreter certification through the Center for Assessment of Sign Language Interpretation. 
The Registry for the Interpreters of the Deaf is an excellent resource for learning more about how to become an interpreter.
Learning ASL can be a fun and engaging process – if you follow the recommended strategies how to learn ASL online listed in this article. Learning a new language, regardless of its nature, broadens our horizons and paves the way for a more diverse and accepting society. 
We can help you as you learn sign language on this journey, and make the process interesting and engaging. All you need to do is to sign up for our free 3-day trial!
Check out more blog posts to learn more about ASL and Deaf Culture: