AMERICAN SIGN LANGUAGE AND DEAF CULTURE BLOG
Where Can I Learn Sign Language Online?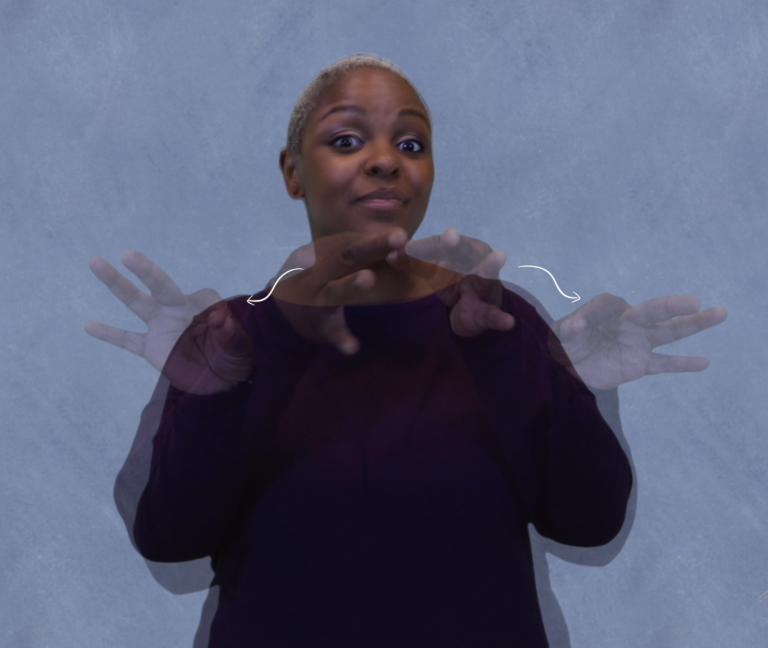 Whether it's possible to learn sign language online is not as straightforward as it might seem. The thing is, it depends why you want to learn it.
If you want to learn sign language for conversational or social purposes, the answer is yes, learning sign language online is possible. However, if your goal is to use sign language in professional settings such as becoming an ASL interpreter, the picture changes.
The biggest challenge of learning sign language to become an interpreter is the fact that professional sign language interpreters have to be able to accurately interpret and communicate in real time. And to do that, they need fluency in both languages and skill in rapid translation between these languages. 
Plus, ASL interpreters usually focus on a specific field, whether it's medical, legal, educational, or political, all of which require an advanced degree within such specialization.
With that being said, we focus this article on readers who wish to learn sign language for conversational purposes, and show them which online resources they can use to jumpstart their journey.
Where to Learn ASL Online: Your Options Available
There are some online options you can choose from (or even better, combine). We list these here:
We live in an era of instant messaging, feed scrolling, likes, and emojis. While some people perceive social media as a distraction, social media channels can and do serve educational purposes. 
We can find plenty of Instagram profiles focusing on learning ASL. Most of these Instagram profiles use the Reel function to post videos about fingerspelling certain words but we can frequently find posts that raise awareness about the deaf community.
Some of the Instagram profiles to follow include:
If you want to learn sign language online, TikTok is another social network you should join. It's no longer just dancing teens. 
Just like on Instagram, people who know ASL use this video-based platform to help others learn sign language and raise awareness about the deaf culture.
Some of the most interesting TikTok ASL accounts include:
Installing one of the ASL learning apps can be a good step forward when it comes to learning sign language on a conversational level.
We can find apps available in the market, both paid and free to use, however, keep in mind, you want to ensure the owners, signers and developers are Deaf themselves to ensure that the signs you are learning are actually used by Deaf people themselves.  You can find out by clicking on the "About" section of their website.  If they're not transparent, and do not mention that they're a majority-led or a fully Deaf team – run!
Another thing to consider when you browse ASL learning apps to learn sign language online is the qualifications of the creators. Does their team include ASL teachers and linguists? What kind of credentials do the app developers have that qualify them to help you learn sign language online?
Don't waste time learning sign language from an unreliable source that might include inaccurate information.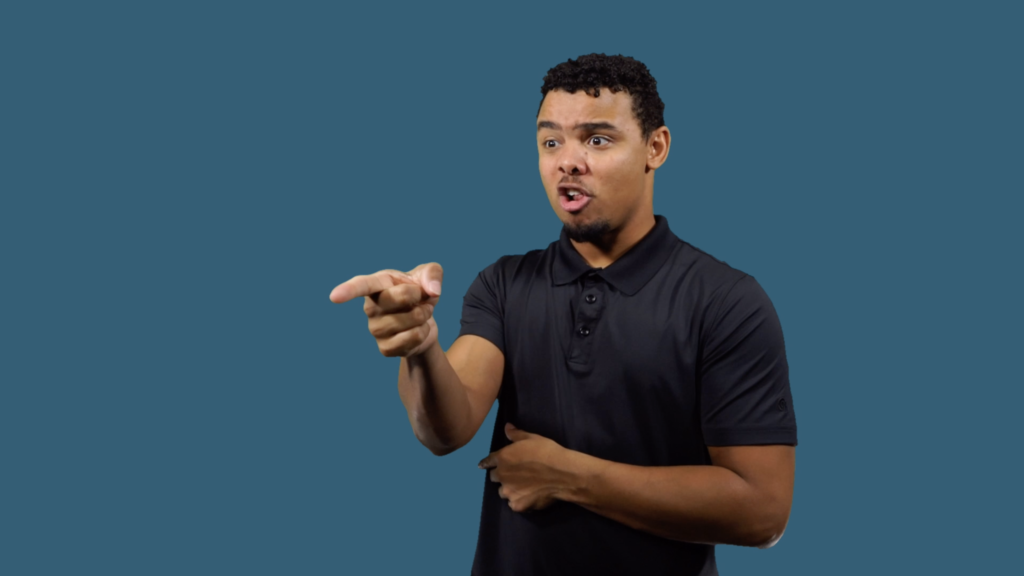 If you need more interaction to aid your learning journey, then you should try finding a Deaf ASL mentor. Usually, mentorship programs are meant for those who're aiming toward interpreter-level knowledge. However, you can find plenty of individuals or companies who offer virtual mentoring services for ASL.
If you're on a strict budget, though, and you want to improve your knowledge of sign language, you can always immerse yourself in a deaf community and visit events focused on ASL and the deaf community, build friendships and ask a fluent ASL signer to become your mentor.
If you want a more traditional approach to sign language learning, you can always take online courses. 
Some people might search for ASL learning courses on platforms such as Udemy and Skillshare, but there is a wide range in the quality of these online courses. Some of them might be taught by unqualified instructors and thus may include a lot of mistakes or misinformation. Therefore, it's important to check if the teacher is Deaf and/or certified by the ASL Teachers' Association (ASLTA) before signing up.
Those who wish to learn ASL on a more advanced level could consider enrolling in ASL classes in local community colleges or universities. Sometimes we can even find ASL classes in local libraries, organizations, and clubs.
The bottom line with sign language courses is that it's always best to seek out deaf teachers for more authentic ASL learning.
Learn Using What's the Sign - 3 Day Free Trial
If you want to learn sign language effortlessly, then What's the Sign? might be the right option for you! 
As a one-of-a-kind online learning platform, What's The Sign hosts videos of native ASL speakers, ensuring that you're learning from the best. Since it can be accessed virtually, regardless of your location, What's the Sign? is a convenient way that can help you supplement your ASL education.
Looks interesting? Register and try out our free 3-day trial period today!
Check out more blog posts to learn more about ASL and Deaf Culture: